After Florida Teacher Shows Woke Disney Movie in Class – She Accuses the Department of Education of Investigating Her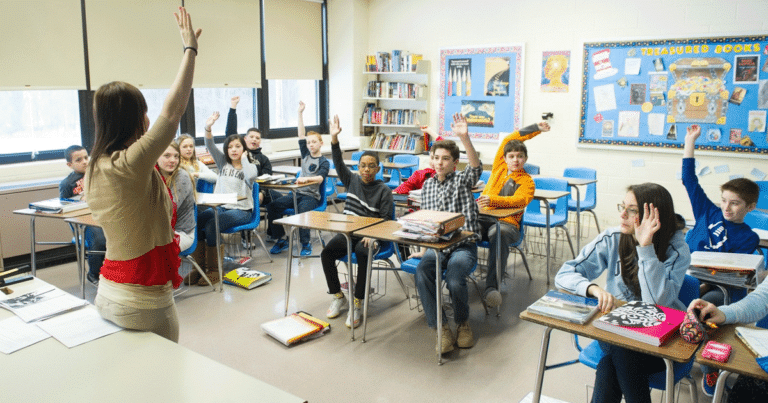 What's Happening:
Thanks to Gov. Ron DeSantis, Florida parents can rest assured that their children aren't being poisoned by woke ideology. Laws passed by the Republican state government have barred teachers from pushing far-left ideas in public schools.
Democrats were so outraged by this, they got Disney to out itself as a left-wing propaganda machine.
It seems a few teachers were outraged, too. They claimed they weren't "grooming" our children, yet they seemed to prove otherwise. One teacher decided to defy state law and play a woke Disney movie to her students. Now, she is claiming the state is coming after her.
From CNN:
A fifth-grade teacher said she is being investigated by the Florida Department of Education after she showed her students "Strange World," a 2022 animated Disney movie featuring a character who is biracial and gay.
So, it seems a teacher played a recent Disney movie to her students. She claimed to have gotten permission from parents to air the film, but it seems she didn't specify which movie she was going to play.
This movie bombed at the box office after it came out that the film would feature an openly gay teenage character. When a parent found out that the teacher played this movie, she reported it to the state's Department of Education.
State law forbids teachers from discussing issues of sexuality and gender in grades lower than fourth. DeSantis has announced intentions of expanding that law to include all public school grades. Playing this movie could be considered a violation of this law, since it exposed the students to homosexual themes.
Let's be honest, okay? This teacher would have known this movie contained that content. Otherwise, she is guilty of airing a movie to children she did not see herself. It is likely that she did this deliberately, to defy the Parental Rights Law.
She told parents she was going to play a PG film. But it doesn't appear that she told them this film would feature a gay teenager. The DOE could consider this a crime and she could face a punishment.
But what I find hilarious is that this leftist teacher is trying to stir up sympathy for herself by posting about this on TikTok. Really, lady? You knowingly played this movie. The consequences are obvious. Now, she is trying to play the victim?
Give me a break.
Key Takeaways:
A Florida teacher aired a woke Disney film without parents' knowledge.
One of the parents complained and the state opened an investigation.
Florida law prevents teachers from forcing leftist ideology onto children.
Source: CNN