Afghanistan's Not Over Yet – Biden's Pentagon Admits Americans Abandoned By Military Still In The Dozens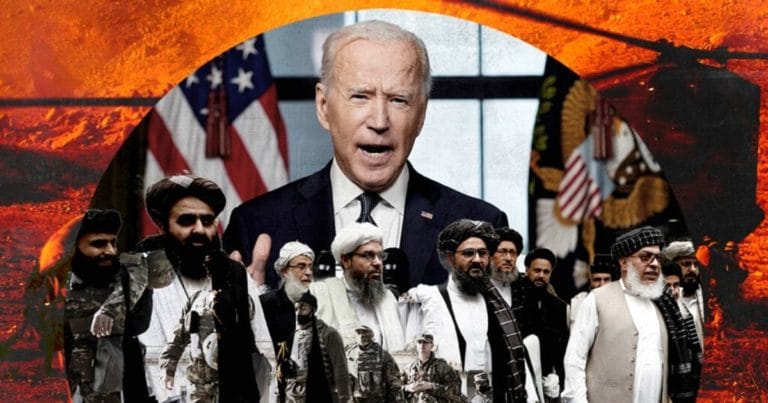 What's Happening:
Americans have not forgotten the disaster that was Joe Biden's Afghanistan withdrawal. It was so hastily done and unthought out, he left behind thousands of Americans and allies. His "evacuation" was a chaotic mess, that left civilians and service members dead.
Even after the last U.S. forces left the country, we knew many had been left behind. The Pentagon and State Department have been inconsistent with the numbers. Some on the ground said at one point a "thousand" still needed to be rescued.
And now, after over two months, the government is saying there are still people stuck there. From The Daily Wire:
The U.S. Department of Defense said on Wednesday that there are likely "dozens" of family members of U.S. troops still trapped in Afghanistan following President Joe Biden's chaotic pullout from the country back in August.

"The Defense Department is trying to compile a master list of relatives of U.S. troops who may still be in Afghanistan and wanting to leave, per a Nov. 4 memo from the Pentagon's policy chief," The Army Times reported. "The memo encourages military or civilian personnel to send a note to a DoD email address created specifically for referrals of Afghan nationals."
Wow. The DOJ is admitting that there are likely dozens of Americans, family members of U.S. troops, still stuck in Afghanistan. In fact, they are not even sure of the exact number. They are scrambling, asking military members to reach out and tell them if they know of anyone left behind.
Is this how a military is supposed to operate? Biden's Pentagon is so disorganized, that they need to set up a tip line, just to do their job. You'd think it would be the DOJ's top priority to know who from among their own troops (and their families) are still in a war-torn country.
You know this wouldn't be going on if Trump was president. Sure, Afghanistan would still be a free country. But if Trump had to evacuate people from a dangerous situation, he would not rest until every last soul was safe. Biden's military can't even get a firm number. Probably because they were more concerned this year over gender pronouns than fighting our battles.
When pressed for an exact number, the DOJ's spokesman John Kirby could only say "dozens." That's not a precise number and certainly not the kind of "data" we should be hearing from our military. The U.S. military is supposed to be the best in the world. But thanks to Biden, it gave billions of dollars worth of gear to the Taliban, scrambled to rescue civilians, and bowed to our enemy.
So… where are the indictments?
Key Takeaways:
The DOJ admitted that U.S. military family members are still stuck in Afghanistan.
Their spokesman could only say "dozens," because they do not have an exact number.
They are frantically asking servicemembers to notify them of anyone still left behind.
Source: Daily Wire