Democrats Just Abandoned Critical Swing State – Red Wave Sends Liberals Fleeing in the State of Florida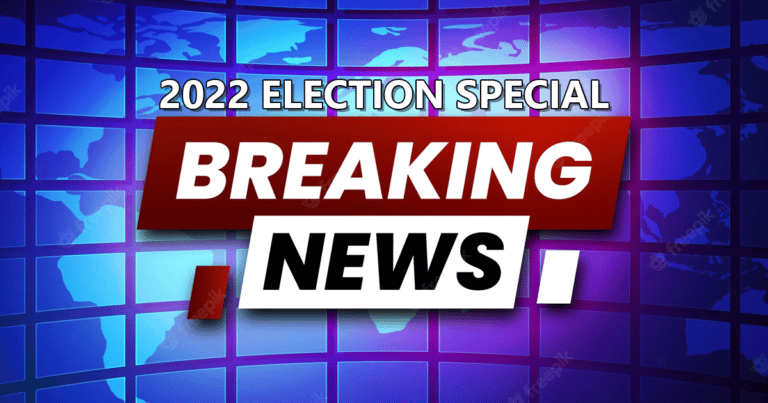 What's Happening:
We've been seeing signs that Democrats are in big trouble this November. But the situation is much worse for the left than many realize. Yes, they are poised to lose the House and perhaps the Senate. But all across America, the left is poised to lose critical races at the state level.
A once "battleground" state is showing just how badly the Democrats are losing ground. This swing state helped decide numerous elections in the past. And Democrats always had a foothold… until now. Thanks to a rockstar governor who refuses to compromise, the left is running scared.
And they are poised to lose big time.
From Politico:
Florida Democrats are bracing for a very bad night on Nov. 8.

Less than two weeks before the election, Democrats are signaling that key races are slipping away from them…

Most worrisome for Democrats, national organizations and donors have all but abandoned their candidates — setting off fears that Florida is no longer viewed as competitive…

"The only thing that might give Charlie Crist a chance of becoming governor would be DeSantis aggressively campaigning for him over the next two weeks," Ross said. "Translation: It's over. And it's going to be ugly."
Wow. Democrat operatives, strategists, and even elected officials are bracing for a red tsunami that will sweep over Florida. Never in its history has the state had more Republican voters than Democrats, until now.
National Democrat groups that previously donated millions to Florida races have barely opened their wallets. It seems the left doesn't want to throw money at races they know liberal candidates will lose.
Even in historically liberal Miami-Dade County, Republicans are polling very well. One Democrat operative believed Republican Gov. DeSantis will win the county easily. This is thanks to many factors, but largely on the work of DeSantis.
The tide began to turn in 2016 when Trump won the state by a healthy margin. In 2018, DeSantis saved Florida, by defeating far-left socialist Andrew Gillum (who went on to embarrass himself later). Because DeSantis is a stalwart conservative and uncompromising leader, he ensured major victories for Republicans both fiscally and socially.
DeSantis' influence on the state has been staggering. He kept it open even during the dark days of 2020. He fought back against CRT and transgenderism in schools. He even refused to bow to Disney, revoking the liberal company's special tax-exempt status.
And now, Democrats are giving up the state as a lost cause. Talk about a miracle.
Key Takeaways:
Democrats are abandoning Florida, believing Republicans will win big.
National groups refused to donate large sums of cash to liberal candidates.
Some believe DeSantis will even win blue regions like Miami-Dade.
Source: Politico